Presentations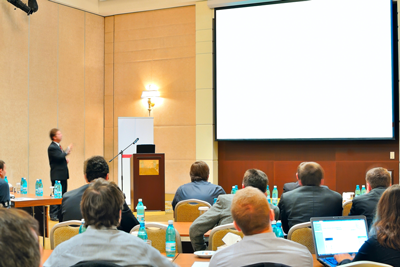 Present yourself well – prepare a presentation in English at the highest level, to be delivered before international audience.
The English Coach will:
help you prepare

and

deliver

a presentation

on any topic,

practice with

you

the

introduction

,

welcoming

of the

participants,

introducing

the presentation's topics

,

practice over with you

strengthening

the vocabulary

suitable for presenting the

supporting materials,

charts and

statistics.
If you care to deliver an interesting, professional presentation in English, don't stress and hesitate… give English Coach a call.